Our Company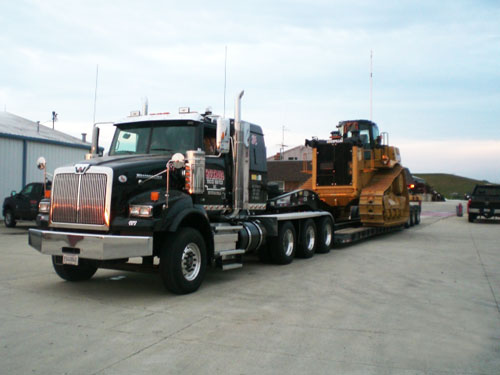 Holthaus Truck Service, Inc. started under the name of Bromley Welding Service in 1984. Bromley offered welding and oilfield repair services and utilized tank trucks for saltwater removal. A few years later, our company changed direction and the name was changed to Holthaus Truck Service, Inc. The new company purchased their first detachable lowboy trailer to haul heavy equipment for local customers and Caterpillar dealers. With a lot of hard work and determination, we grew to handle all logistics needs.
Our company has late model trucks and specialized lowboy trailers. We are a very reliable, experienced, family-owned business located in southern Illinois – just 50 miles west of St. Louis, MO. We specialize in hauling for the heavy equipment industry. We offer 50 – 80 ton lowboys with 6 – 13 axle trailers, step decks and other specialized trailers.
Licensed in 48 states and fully insured.